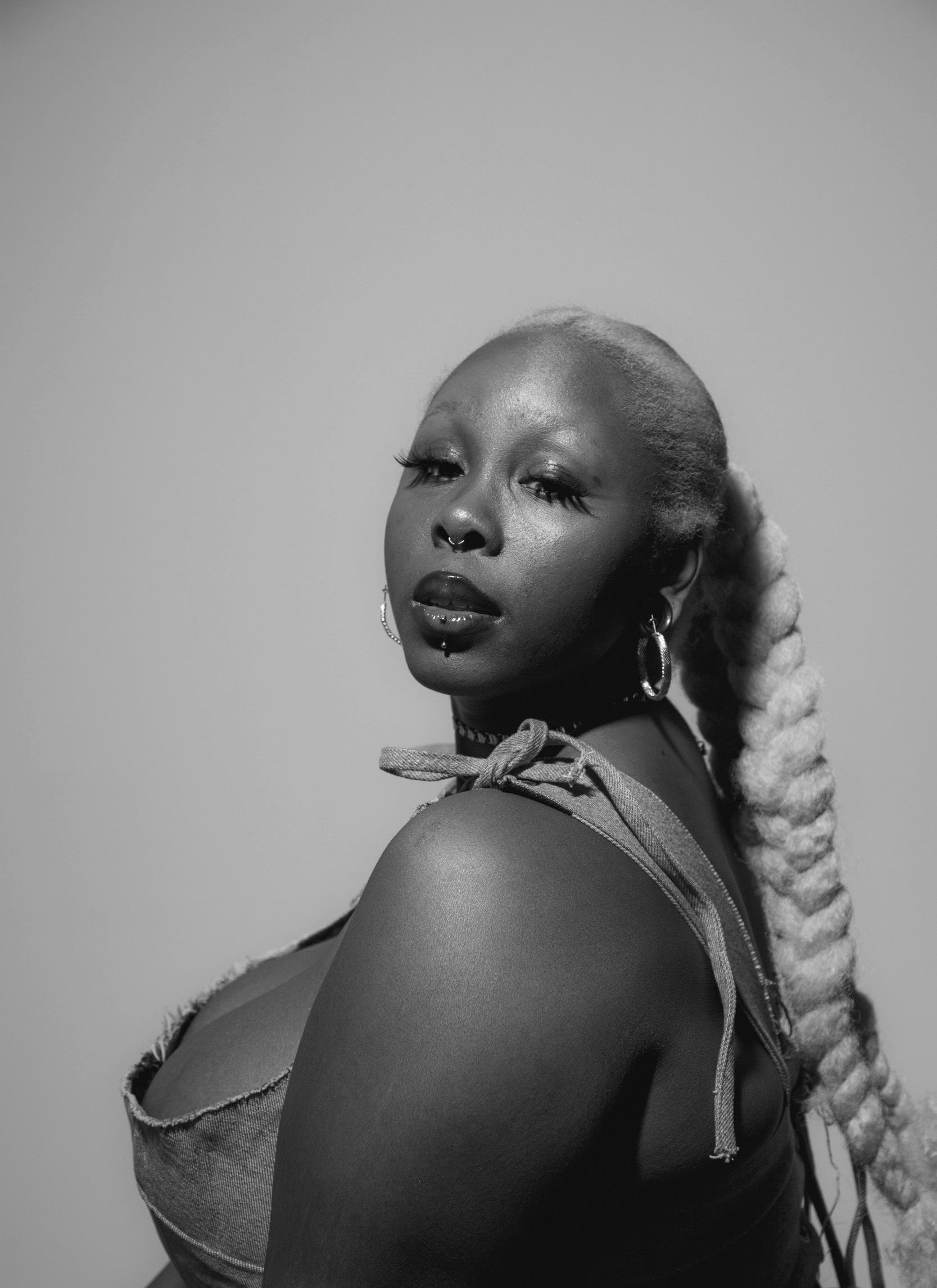 Hi!, I'm Nafisah, a fashion and portrait photographer based in NYC. My photography explores the experiences and intersections of black culture, femininity, and queer identities. Growing up I thought a lot of my interests were based in whiteness (i.e. listening to rock music, how I speak and my style). As I hit adulthood I learned more about black history and the contributions that black people made. My knowledge of these facts are embraced in my photographs, showcasing black, feminine presenting, queer people. 
In my fashion photography, I aim to showcase both the beauty in the clothing and model. My connection with the model brings forth the personality in the garments. My interest in fashion aids me when I shoot. I think of the movement of the clothing, the form of the body, and how they can work together to create a beautiful story. 
With my portraits my intentions lie deeply in the subject and who they are as a person, even with the photos having a fashion edge. The fashion only emphasizes the subject and allows their identity to shine. Having a background in psychology helps when I need to make my subject comfortable and bring their best self upfront. 
I am studying photography at the Fashion Institute of Technology and look forward to earning my BFA. In my time at FIT I have gained a significant amount of knowledge in my field as well as getting to know my colleagues in other industries. Before studying at The Fashion Institute, I earned my AA in psychology. This allows me to connect and understand my clients better. More recently, I've been working as the photo director for Blush, The FIT student run magazine.